News

"At home on the building site"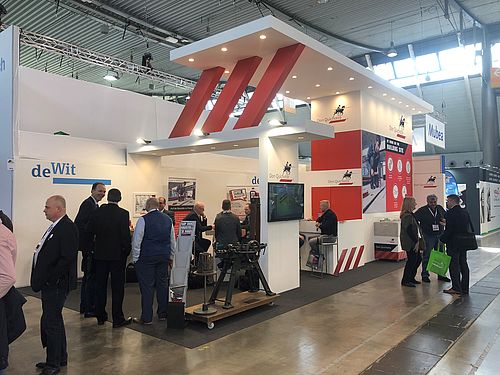 When you took a look into hall 3, you couldn't have missed it during the Fastener Fair Stuttgart 2019!
From far away you were able to see the Don Quichotte stand in full stride. The booth was wonderful as ever which has helped to contribute to the great result achieved during this exhibition. It was our pleasure to welcome a lot of different relations and partners at our Stand, which made it a coming and going of old acquaintances and new faces.
In short, the Fastener Fair Stuttgart was a great success for your Don Quichotte team and we're looking forward to the next edition in 2021!
Fasten your seatbelts…
Exhibition News
Here you find an article about Don Quichotte showcasing its innovative products and solutions in hall 3, stand 2018, at Fastener Fair 2019.
High-quality hardened steel nails
Here editor Will Lowry speaks to Jan-Willem van der Wijngaart, general sales manager at Don Quichotte B.V, about the hardened steel nails market and the challenges of being a Dutch manufacturer.
Exposition stand Don Quichotte for Light + Building 2018
New catchphrase: "At home on the building site"
To prepare the exposition stand of Don Quichotte for last Light + Building, the catchphrase has evolved, the catalog has been updated and the new products have been exhibited. The world market leader in hardened steel nails manufactures products with amazing leadership, for installers and the construction sector. A plug isn't a plug and a nail isn't just a nail.
"At home on the building site" and lots of success at the Light + Building,